Sawyer Nursery School
Sawyer Nursery School, which operates on church property, is a proud community tradition, having provided preschool fun and early learning experiences to Reading's children for over 50 years.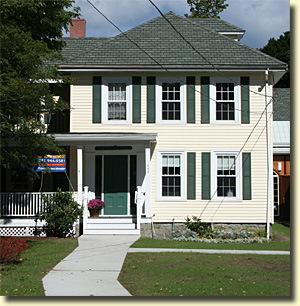 UUCR holds the license for the school, and church members make up more than half the board positions, by charter. There has often been a waiting list to attend, but at least 2 spaces are guaranteed for the children of UUCR families each year. New members are always welcome on the school board, which meets monthly.
If you have an interest or experience in early childhood education and would like to help guide the school's mission, contact Susanne Sullivan, Sawyer School Board Chairperson.
If you know of a 3 or 4 year old child who would like to attend, feel free to inquire about that as well. Nursery schools don't come much better than this!
Sawyer is a flourishing little operation that celebrated its 50th anniversary last March.  It offers a Tuesday/Thursday morning program for 3 year olds, a Monday/Wednesday/Friday morning program for 4 and 5 year olds, and the option of a weekly 'Lunch Bunch' extended day for all.  It is a happy place for children, led by experienced, well-trained and loving staff members.  To schedule a tour, contact school Director Deb Harvey at 781-944-9581 or This e-mail address is being protected from spambots. You need JavaScript enabled to view it.   or visit their website.
Winter is the time of year when families of preschoolers begin making plans for nursery school in the fall.  If you or someone you know (friend, neighbor, relative, acquaintance) has a child who will be at least 2.9 years old by August 31, 2013, do urge them to consider UUCR's own Sawyer Nursery School.