Social Action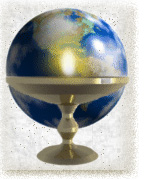 To the world you may be only one person...
...but to one person, you may be the world.
The Social Action Committee plans social justice programs, including offering educational forums and speakers, advocacy, raising money through Second Offerings, and providing volunteer opportunities. We also serve as a link to the UU Service Committee and the UU Urban Ministry.
Our Mission
Our Social Action work is an expression of our Unitarian Universalist principles in action. We effectively address social justice issues at local, regional and global levels, raising awareness within the church community and inviting participation of all those who are able.
Come and Inspire Us
If there is a critical issue you feel strongly about, this is the place where you can get the support and encouragement to put your passion into action.
Programs
Here are some of the things we do:
Direct Action
Hands-on involvement in social action projects such as
Educational Forums
Informing on topical issues such as
Advocacy and Witness
Supporting issues such as
Second Offerings
Providing financial support for organizations doing important work such as
Discussion on "Economic Inequality" - Sunday, March 23 - 12:30 PM
Loring House, Room 101
Web Designers/Developers: Volunteer Opportunities in Lawrence

Jericho Road Lawrence is an organization that our church supports and partners with. Their mission is to strengthen the charitable organizations dedicated to improving the quality of life in Lawrence. They do this by providing pro bono experience to nonprofits by finding professionals interested in volunteering their talent to meet an identified need.
Jericho Road Lawrence has several upcoming requests from nonprofits (e.g., Habitat for Humanity) that are looking for a good web designer/developer utilizing Wordpress.
If you are interested in learning more about this great volunteer opportunity, or would like to learn more about Jericho Road, please contact the Executive Director, Joan Kulash, 978-604-8803, This email address is being protected from spambots. You need JavaScript enabled to view it. .