Social Action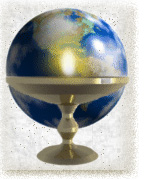 To the world you may be only one person...
...but to one person, you may be the world.
The Social Action Committee plans social justice programs, including offering educational forums and speakers, advocacy, raising money through Second Offerings, and providing volunteer opportunities. We also serve as a link to the UU Service Committee and the UU Urban Ministry.
Our Mission
Our Social Action work is an expression of our Unitarian Universalist principles in action. We effectively address social justice issues at local, regional and global levels, raising awareness within the church community and inviting participation of all those who are able.
Come and Inspire Us
If there is a critical issue you feel strongly about, this is the place where you can get the support and encouragement to put your passion into action.
Programs
Here are some of the things we do:
Direct Action
Hands-on involvement in social action projects such as
Educational Forums
Informing on topical issues such as
Advocacy and Witness
Supporting issues such as
Second Offerings
Providing financial support for organizations doing important work such as
UUCR and UU Urban Ministry: Our Connections, and Opportunities For More!
The UU Urban Ministry is our faith's social justice organization based in Roxbury. Did you know that the UUCR is a member church of the Urban Ministry? And that our Interim Minister, Rev. Catherine Senghas, was recently the senior minister there? Here are some chances to get to know the Urban Ministry and its work first-hand:
Every Saturday 10:00 AM - 1:00 PM: Fair Foods at the UU Urban Ministry, Building Community through Healthy Food
Volunteers needed to work with Fair Foods to sort, package, and sell healthy, low-cost fresh produce. You will work with and meet many of the Urban Ministry's Roxbury neighbors. Lemonade, gardening, and cooking demonstrations too! Contact This email address is being protected from spambots. You need JavaScript enabled to view it. or This email address is being protected from spambots. You need JavaScript enabled to view it. at the UUCR if you'd like to participate, or the Rev. Rebecca Hinds (see below).
Mondays and Wednesdays, July 6 - August 15, 10:00 AM - Noon: Gardening with Young People of Roxbury
The Roxbury Youth Program Summer Employment Program and Youth Against Mass Incarceration will be working in the gardens from 10:00 AM - noon. They welcome volunteers to work side by side with them.
Saturday, July 11, 1:00 PM, and Saturday, August 15, 1:00 PM: Jazz Concert on the UUUM Lawn
A neighborhood music, arts, and culture festival featuring The Makanda Project, St. Mary's Episcopal Church Steel Band, Citywide String Orchestra, arts and crafts vendors, food trucks, and more! All are invited. The Urban Ministry is looking for congregations to host an arts and crafts table for children at these events.
To get involved in any of these opportunities, please This email address is being protected from spambots. You need JavaScript enabled to view it. 617-318-6010, x214.