Social Action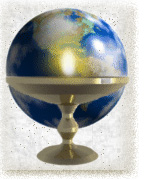 To the world you may be only one person...
...but to one person, you may be the world.
The Social Action Committee plans social justice programs, including offering educational forums and speakers, advocacy, raising money through Second Offerings, and providing volunteer opportunities. We also serve as a link to the UU Service Committee and the UU Urban Ministry.
Our Mission
Our Social Action work is an expression of our Unitarian Universalist principles in action. We effectively address social justice issues at local, regional and global levels, raising awareness within the church community and inviting participation of all those who are able.
Come and Inspire Us
If there is a critical issue you feel strongly about, this is the place where you can get the support and encouragement to put your passion into action.
Programs
Here are some of the things we do:
Direct Action
Hands-on involvement in social action projects such as
Educational Forums
Informing on topical issues such as
Advocacy and Witness
Supporting issues such as
Second Offerings
Providing financial support for organizations doing important work such as
Volunteer your professional skills to a worthy charity: Jericho Road Lawrence
VOLUNTEER YOUR PROFESSIONAL SKILLS TO A WORTHY CHARITY: JERICHO ROAD LAWRENCE
If you're looking for a unique way to make a difference in Lawrence—a community with compelling social and economic struggles, but also a community of immigrants bringing tremendous talents and tenacity to the city—you may be interested in contacting Jericho Road Lawrence (www.jerichoroadlawrence.org). They match the professional skills of experienced professionals who are willing to volunteer their time to help Lawrence nonprofits on specific projects.
Our church is an official partner of Jericho Road Lawrence: several UUCR folks have volunteered enthusiastically with JRL, both on projects and on its Board; and we've helped financially through Second Offerings.
Here are just some examples of Lawrence nonprofits currently seeking help through Jericho Road:
Web designers and developers in Wordpress or other platforms that allow the nonprofit to update and manage their own content. A residential special-needs school and an affordable housing nonprofit desperately need an updated website that they can modify.
Event planners are an ongoing need for Lawrence nonprofit that are trying to raise money to provide much-needed services for the community.
Facilitators willing to be trained in a process called Board Roles to Board Goals to help nonprofit Boards focus on their governance roles.
Grant researchers Several youth-serving nonprofits need help researching grants to find funding to serve their youth. The researcher will have access to two free databases and be shown how to use the databases by a trained professional.
If you'd like to learn more, contact Joan Kulash at 978-604-8803 (cell), the North Parish Church office at 978-687-7948, or Anne Mark from our church at This email address is being protected from spambots. You need JavaScript enabled to view it..