Social Action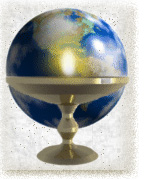 To the world you may be only one person...
...but to one person, you may be the world.
The Social Action Committee plans social justice programs, including offering educational forums and speakers, advocacy, raising money through Second Offerings, and providing volunteer opportunities. We also serve as a link to the UU Service Committee and the UU Urban Ministry.
Our Mission
Our Social Action work is an expression of our Unitarian Universalist principles in action. We effectively address social justice issues at local, regional and global levels, raising awareness within the church community and inviting participation of all those who are able.
Come and Inspire Us
If there is a critical issue you feel strongly about, this is the place where you can get the support and encouragement to put your passion into action.
Programs
Here are some of the things we do:
Direct Action
Hands-on involvement in social action projects such as
Educational Forums
Informing on topical issues such as
Advocacy and Witness
Supporting issues such as
Second Offerings
Providing financial support for organizations doing important work such as
Support and Celebrate UUCR'S Service to Bread and Roses - Sunday, May 3
You're invited! On Sunday, May 3, join in supporting and experiencing our congregation's commitment to the Bread & Roses soup kitchen in Lawrence.
During the service, we'll give a Second Offering so that the UUCR cooking team can buy groceries for a hearty dinner for about 180 guests at Bread & Roses the first Saturday of each month, for the next 12 months. The meal—pasta primavera with chicken, and garlic bread—costs about $185 per month. (Checks can be made payable to UUCR with "Bread and Roses food" in the memo line.)
At about 11:30, the cooking team will serve a sit-down lunch of pasta primavera—the same way men, women, and children in need are served at Bread & Roses five nights a week.
Why? "We want to share the experience we offer the guests at Bread & Roses with the congregation," Jamie Maughan explains. "We want to show what we do with the money the congregation so generously donates—and how much we enjoy working together in the service of others who may not have all the advantages we have."
Bread & Roses guests are served at tables brightened with a bud vase of donated flowers, using home-style plates, cutlery, and mugs. "Bread & Roses' primary purpose is to ease the hunger of people in our community by providing a well-balanced, nutritious evening meal. … Guided by a spirit of hospitality and nonviolence, respect for the dignity of each person who comes through the door is a hallmark of our community". (link) Clearly, the Bread & Roses mission resonates with the UU first principle of respect for the inherent worth and dignity of each person.
UUCR congregants shop, cook, and deliver the food to Lawrence, and occasionally volunteer as servers. Would you like to join in? This email address is being protected from spambots. You need JavaScript enabled to view it.
Cooking at UUCR (alternates between the Friday evening before and the morning of the first Saturday of the month)
Cooking bacon at home for the pasta primavera
Shopping (takes about 2 hours, including unloading groceries at UUCR)
Serving at Bread & Roses as part of a UUCR group (the team would love to expand to serving the meal on the first Saturday of the month)
Making dessert (UUCR groups are invited to make dessert for the Bread & Roses guests, as our middle-school youth group recently did)